5252 Paseo
Developer Verified
5252 Paseo Doral, Florida 33166
PROPERTY TYPE

Waterfront Condo

COMPLETION DATE

-

CONSTRUCTION COMPANY

ARMANDO CODINA

ARCHITECT

SIEGER SUAREZ

STORIES

-

INTERIOR DESIGN

Adriana Hoyos

UNIT TYPES

1BR, 2BR and 3BR
LOCATION

Doral

PROJECT SIZE

Medium

RESERVATION REQUIREMENTS

-

TOTAL UNITS

203

NUMBER OF TOWERS

-

RESIDENCE SIZE

over 77,000sqft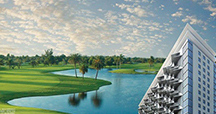 ---
5252 Paseo
Welcome to DOWNTOWN DORAL – a true modern metropolis inthe spirit of great American towns past, where business and pleasuremix seamlessly under the blue skies of limitless opportunity.
Downtown Doral will become the quintessential city center, wherebusiness and pleasure combine flawlessly. Here, neighbors will flockto the welcoming storefronts of Main Street, walking along broadpalm-lined avenues dotted with locally owned businesses, boutiques,and five-star eateries. It will also be a place where employees ofmajor corporations and startups rub shoulders with lawmakers in theshadow of a freshly minted Doral Government Center, and children walk to the finest eighborhood school against a backdrop of endlesssawgrass fairways.Every great endeavor begins with a dream…but only a visionary canbring that dream to life. Welcome to Downtown Doral
LOCATION
Positioned along Downtown Doral's picturesque Paseo, a newresidential address epitomizes chic, connected living in the heart ofthe city. As one of the tallest buildings in Doral, 5252 Paseo residentsenjoy panoramic views overlooking, the Paseo, the surroundinggolf courses and the city skyline. Created in a sleek modern stylewith clean lines, bold columns, and sweeping walls of glass, thisis downtown ambience reinvented in a contemporary vision.
INTERIOR DESIGN
Through the glass doors of an impressive two-story tall lobby, you'llfind interiors by world renowned designer, Adriana Hoyos. Everydetail of the lobby, corridors and common areas has been selected tocreate Ms. Hoyos' signature sense of elegance, comfort and style.
URBAN OASIS
Whether you choose to bask in the sun or take a dip in our zeroentry pool, living at 5252 Paseo will feel like living in paradise.Lush, green spaces and a resort-style outdoor pool deck offerSouth Florida living at its best
GYM ACCOMODATIONS
Healthy pursuits can be realized in style at your own downtowngym, outfitted with the latest cardio equipment and weighttraining gear, wellness has never looked so good or so convenient
UNIT AMENITIES
If home truly is where the heart is, you'll instantly fall in love withthe exquisite aesthetics and amenity-rich atmosphere of these uniquecity residences. Spacious, open floor plans allow for effortless flowbetween rooms and living areas, perfect for entertaining. Likewise,floor-to-ceiling windows and balconies maximize natural light andpicturesque vistas of parks and golf courses.
203 exclusive residences featuring unique architecture by Sieger Suarez
Select residences with striking views of the Paseo Doral
Select residences with golf course views
Grand porte-cochere entrance
Valet service for visitors
24 hours a day, 7 days a week front desk
Lobby, party room and common areas by Adriana Hoyos
Zero-entry pool with custom lounge daybeds,cabanas, umbrellas
State of the art fitness facilities with views of the Paseo Doral
Children's play area
On-site massage rooms and sauna
Desk services for arranging spa treatments,massages, and personal training sessions
Catering services and event planning for functions
Integrated high-speed internet throughout common areas
Select residences with lanais
Floor-to-ceiling sliding glass doors
State of the art security system in the common areas
Secure elevators
Pedestrian and bicycle friendly sidewalks
A short walk from:

Over 77,000 (future 140,000) square feet of main street retail
An elementary school with a language intensive curriculum
A 3 acre park featuring a pavilion designed by artist
Michelle Oka Doner and a beautiful children's playground

Easy access to expressways – Palmetto, Florida Turnpike, and The Dolphin
8 miles to Miami International Airport
Proximity to beaches, Dolphin Mall, Miami International Mall, Brickell, Coral Gables, Downtown Miami
---
---
---
5252 PASEO DEVELOPER MATERIAL